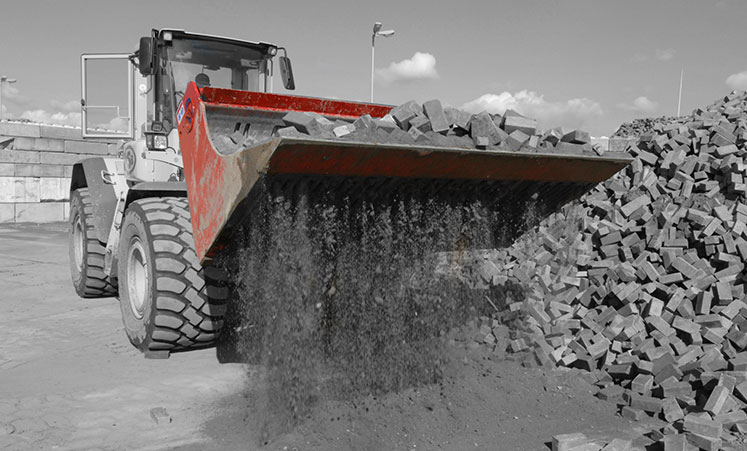 Segregator bucket
SEGREGATOR BUCKET
Segregator bucket
The Rotar Segregator Bucket is a jack of all trades. Whether you are breaking up and cleaning paving slabs, clearing construction and demolition sites, or sorting debris and soil – it is the perfect attachment for you.

Robust driveline
This functional and multi-deployable Rotar Segregator Bucket is fitted with a robust driveline. The eccentrics on the driveline create a back-and-forth motion of the rip-sections. Driveline maintenance is very simple, and every lubrication point is easily accessible.

Hydraulic system
Processing a huge volume of materials every hour takes no more than connecting two hydraulic hoses to the excavator or wheel loader. The segregator bucket's hydraulic system is protected against peak pressures and excessive oil volumes. Customers can also have the Rotar Segregator Bucket fitted with replaceable teeth on the cutting edge.
お問い合わせ
Contact
ご相談・ご質問等ございましたら、
お気軽にお問い合わせください。

営業時間8:30~17:30
ご相談・お問い合わせ